SUPERIOR TECHNICAL CHARACTERISTICS
AND QUALITY
BREEAM building certification system is the global quality standard for non-residential premises. The BREEAM certificate verifies the following points:
building maintenance does not affect the environment;
building is power efficient which means low utility payments;
tenants are provided with increased comfort level.
CITYDEL has passed certification in Asset section (technical condition of the building) and Building Management.
CENTRALIZED HVAC SYSTEMS
air-conditioning is operated in an all-year mode through chillers and dry coolers
Spacious entrance and common area zones
Control system and central monitor systems
DON'T
DELAY
HIGH-SPEED KONE ELEVATORS

17 ELEVATORS, 900–1 000 KG/13 PERSONS
CATEGORY 1 POWER SUPPLY FOR ELEVATORS AND FIRE-FIGHTING SYSTEMS
ACCESS CONTROL AND VIDEO SURVEILLANCE SYSTEMS
FIBERGLASS COMMUNICATIONS
CENTRALIZED SPRINKLER FIRE SYSTEM, FIRE SAFETY SYSTEMS
DEFROSTING SYSTEM AT THE BUSINESS CENTER ENTRANCE ZONES
TELECOM SERVICE PROVIDERS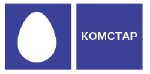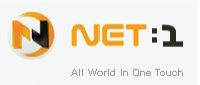 FOCUS ON YOUR BUSINESS, NOT YOUR OFFICE
OUTSOURCE PROFESSIONAL
INTERNATIONAL OPERATING
COMPANY