27 March 2022
Citydel BC Took Part in the Earth Hour 2022 Annual Environmental Campaign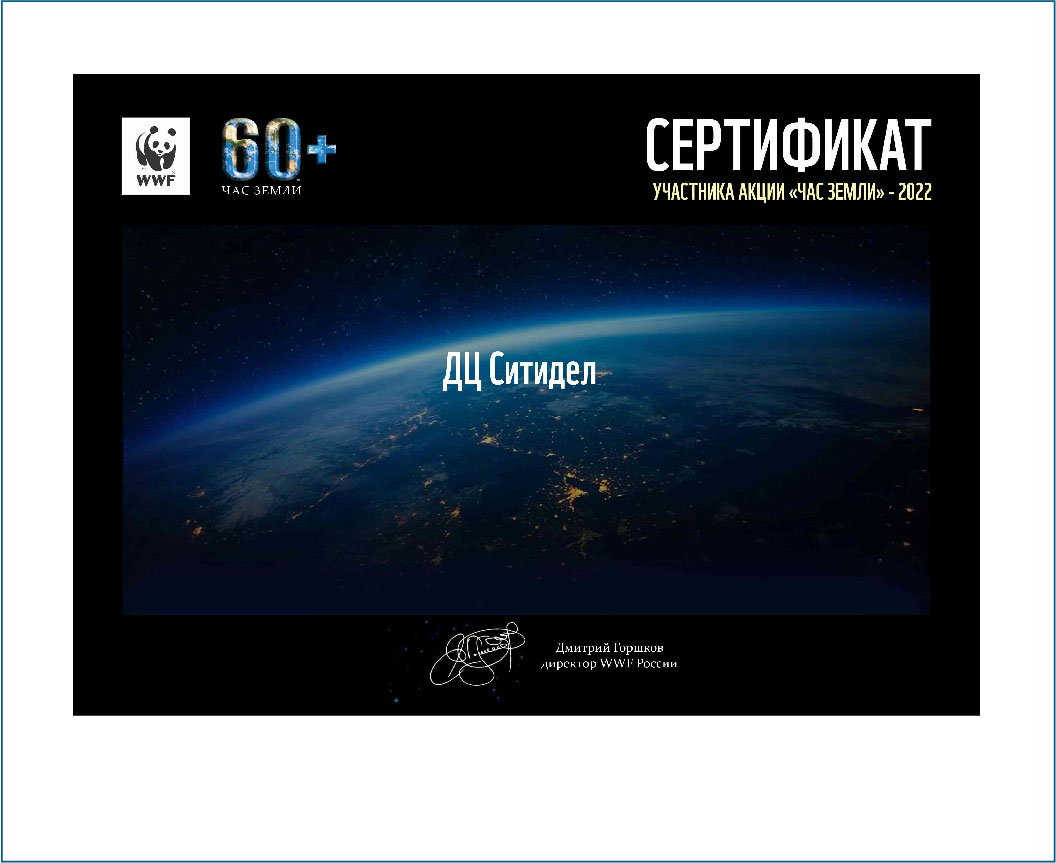 Earth Hour is the most wide-known environmental campaign on the planet. The campaign purpose is to draw attention to the need for a responsible attitude to the nature and resources of the planet.
The campaign climax is the Earth Hour when millions of people symbolically turn off their lights and electrical appliances for 1 hour.
This campaign was first arranged for by the WWF in Russia in 2009. Since 2011, 16 to 20 million people have taken part in it every year.
PREVIOUS
NEXT