19 October 2020
KFS-Trans JSC has become a direct tenant in CITYDEL Business Center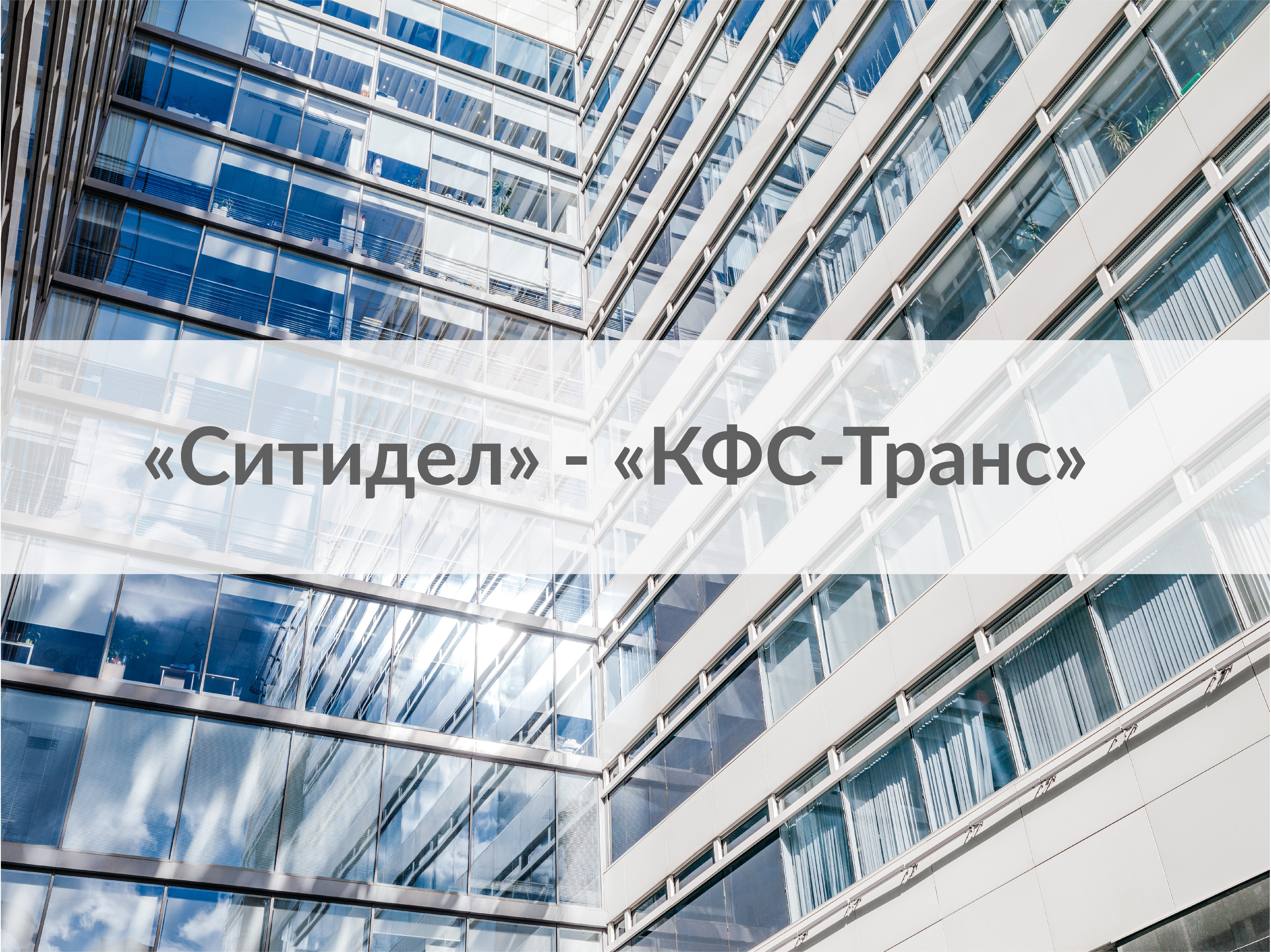 KFS-Trans JSC has taken on lease an office in CITYDEL Business Center managed by Prime Property Management. The 307.4 sq m premises are located on floor 10.

KFS-Trans JSC is a professional operator in the commercial railway transport market.
Anna Pavlova, Finance Director at KFS-Trans JSC: "The office of KFS-Trans has been located in Citydel Business Center under the short-term sublease agreements with Regus. During that time, we managed to fully appreciate all the advantages of this property: comfortable layouts of the leased spaces, central location of the Business Center with convenient transport accessibility and a well-developed related infrastructure. Our company is rapidly growing, which requires increasing the office space and availability of independent separate premises. When we got a chance to continue leasing an office in Citydel directly, with an increased leased area and for a long term, we immediately used that chance."
Pavel Tiger, Lease Development Director at Prime Property Management: "The transaction with KFS-Trans JSC provides further evidence of the fact that quality management of the Business Center and, consequently, customer satisfaction are essential for long-standing partnership of the Landlord and the Tenant. We look forward to continue doing business with KFS-Trans JSC. We have managed to consolidate commercial areas of the company within the framework of a single office unit.
Information on KFS-Trans JSC
KFS-Trans Joint-Stock Company is a professional operator providing rolling stock (open wagon fleet with over 7,000 units) and arranging a full range of activities to provide open wagons to be used on agreed routes. 12-15 thousand wagon departures are arranged monthly, major clients of the company are the enterprises of the following groups: Rusal, TMK, ChelPipe, EuroChem, Evraz, Russian Railways Logistics, Independent Oil Company (NNK), PNK, LSR, Gazpromtrubinvest, etc. The key financial indicators in 2019 were the following: revenue – over RUB 8 bln, net profit – RUB 1 bln 185 mln, taxes paid for the calendar year – over RUB 400 mln. The key financial partner (finance lease of wagons) is VTB Bank Group. The Company employs over 40 people, the office is located in Moscow.
PREVIOUS
NEXT