17 January 2017
«Bahetle» has become a new tenant in «Citydel» business center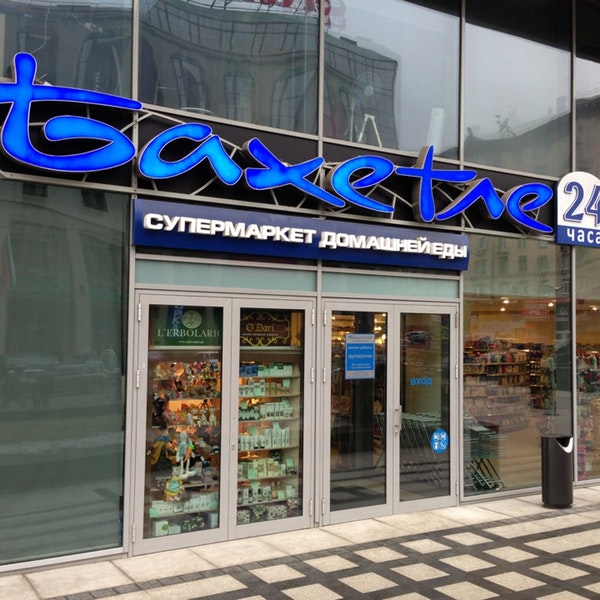 A Russian «Bahetle» company, which represents a chain of homemade food supermarkets, has signed a lease agreement in «Citydel» business center which is integrally managed by Prime Property Management company.

«Bahetle» has rented 387 square meters on the first floor of the business center. Consultant of the deal is represented by Subbotina Lab company. The opening of the supermarket is planned for the 1st quarter 2017.

«The crucial factor for us was a good location of «Citydel» business center. This is one of the largest office centers with good passability in Moscow, in the Garden Ring area, — said Rail Kabirov, Head of Development Department at «Bahetle». — It's necessary to mention the tenant pool of this business center which is represented by a mix of international and Russian business structures which are leaders in their fields. We are glad to be a part of such a good company.

Pavel Tiger, Tenants Relationship Director at Prime Property Management, commenting on the deal, said: «We are glad to greet "Bahetle" as our tenant. We are sure that "Bahetle" supermarket will nicely amplify a rich infrastructure of "Citydel" business center. Moreover, with the appearance of "Bahetle", we expect the enhancement of the synergy effect between the office part of the facility and all other infrastructural elements (World Class fitness club, café, canteen, restaurants). Each infrastructural element, working to reach their clients, automatically attracts customers for the other infrastructural participants in "Citydel". As a result, our office and commercial tenants, and our new partner "Bahetle" — each of them gain profit from this partnership.»

Total area of «Citydel» business center represents 63 500 square meters, with the occupied area of 54 066, 03 square meters. Office premises are located from the 3rd to the 12th floor. «A» class business center is situated on the first line of the Garden Ring in the central business district of Moscow. Its address is Zemlyanoy Val, 9 (the center of Moscow). Headquarters of large Russian and foreign companies are allocated in «Citydel» business center.

«Bahetle» company is quickly developing and has come with a very selective approach in terms of choosing an area for its new supermarket.
«Citydel» business center was outlined among a great amount of other options offered to us by brokers, — stated Dina Subbotina, Head of Commercial Real Estate Department. Our company has chosen 'Citydel" business center because of its comfortable location and well-developed infrastructure. Another major factor was its management company which proved itself to be a reliable partner and showed its willingness to compromise on a number of key issues."
NEXT