10 April 2017
PETERKA & PARTNERS legal company has become a new tenant in «Citydel» business center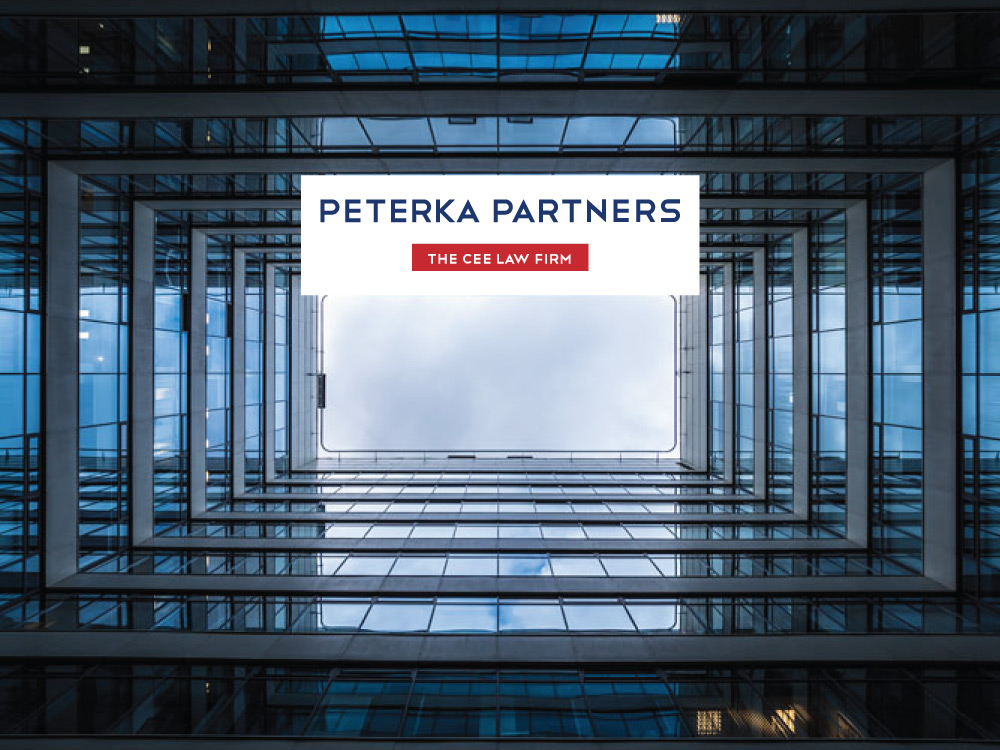 PETERKA&PARTNERS legal company which operates in Central and Eastern Europe has signed a lease agreement in «Citydel» business center which is integrally managed by Prime Property Management. PETERKA & PARTNERS has rented 279, 54 square meters in the business center.

The consultant of the deal is represented by Cushman&Wakefield.

«A successful development of PETERKA & PARTNERS legal company has resulted in the necessity to move to a big and comfortable office, — says Marina Tarnovskaya, Partner and Head of PETERKA & PARTNERS office in Moscow. The major factor, affecting our choice, was the location of "Citydel" business center. The business center is situated in the business district of Moscow, on the first line of the Garden Ring — that' why it is distinguished by a good transport accessibility. It is of equal importance to mention that "Citydel" fully corresponds with the requirements, imposed on "A" class facilities. It is clearly revealed through its service level as well as infrastructure. A special compliment should be devoted to the representatives of Prime Property Management company who did their best to make us settle for their business facility».

«We strongly believe that «Citydel» business center will provide PETERKA & PARTNERS and many other corporate clients with the usual, comfortable atmosphere of an «A» class business center with all the required attributes: a comfortable location, a high level of service, a well-developed infrastructure, a modern architectural interior and façade image, — says Pavel Tiger, Tenants Relationship Director at Prime Property Management. — We were pleased to accommodate PETERKA & PARTNERS in suitable premises and agreed to re-equip it with a «turnkey» approach as long as investing in a long-term relationship with our tenants is one of our major focuses.

Total area of «Citydel» business center represents 63 500 square meters, with the occupied area of 54 066, 03 square meters. Office premises are located from the 3rd to the 12th floor. «A» class business center is situated on the first line of the Garden Ring in the central business district of Moscow. Its address is Zemlyanoy Val, 9 (the center of Moscow). Headquarters of large Russian and foreign companies are allocated in «Citydel» business center.

«An unprecedented amount of qualitative facilities is being offered to tenants in current commercial real estate market conditions — so, our main task is to define the most appropriate options for our clients — the ones, complying with their business targets, — comments Ludmila Mamedova, Senior Director of Commercial Real Estate Department at Cushman&Wakefield. — For PETERKA & PARTNERS, the key characteristics in the process of choosing a business facility were its central location, the quality of infrastructure and building, the image of its owner and building's general publicity since a company is always represented by its office. «Citydel» business center meets all modern quality standards and corresponds with demands and strategic planning of a new tenant to the max, and we are sure that PETERKA & PARTNERS will manage to create a comfortable work space for their employees here. Prime Property Management, in its turn, has acquired a stable and reliable tenant represented by PETERKA & PARTNERS company.
PREVIOUS
NEXT