02 November 2017
An opening ceremony took place on the 26th of October 2017 — a presentation of «Citydel» renovated image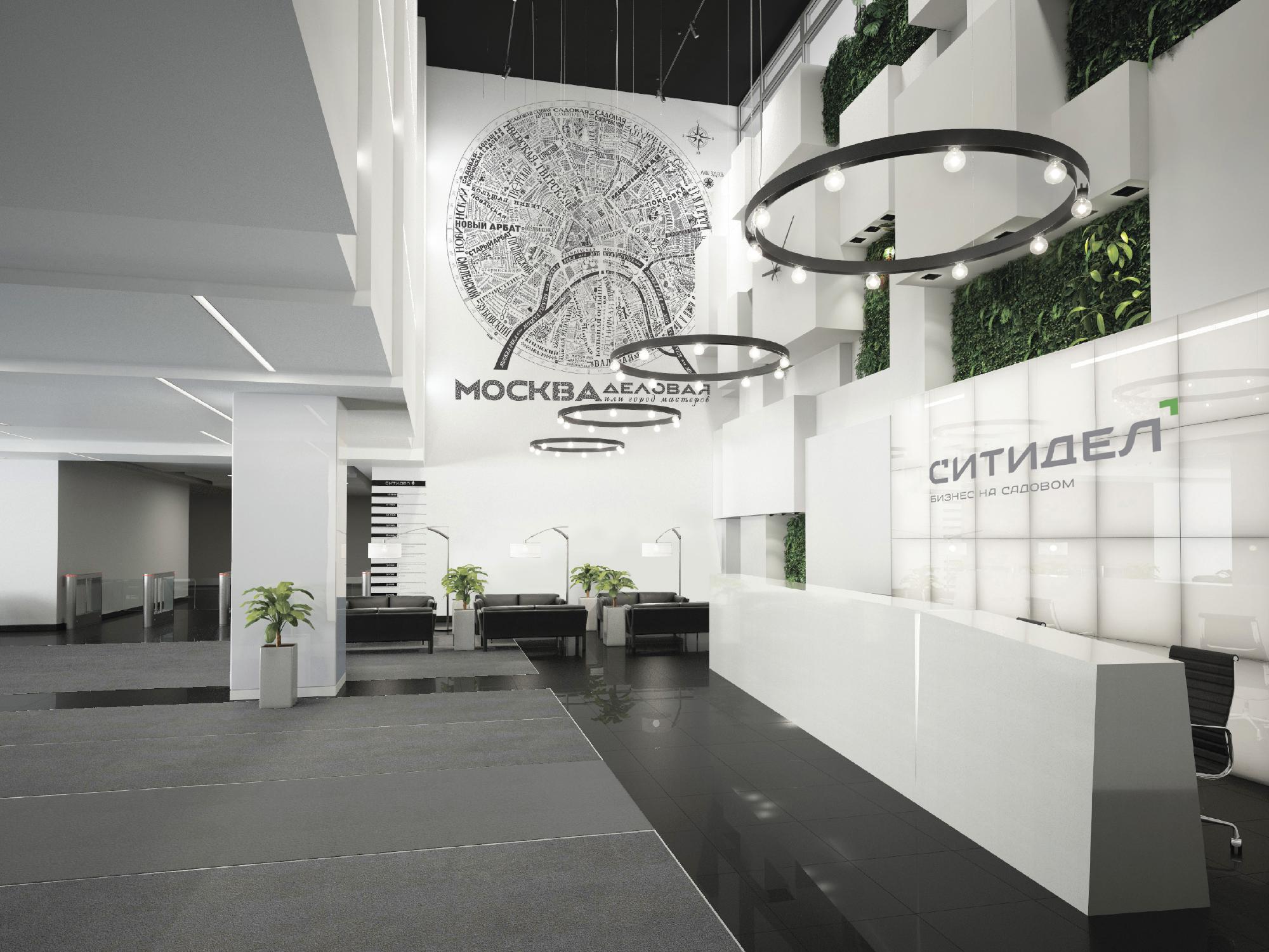 An official presentation of «Citydel» renovated image was held on the 26th of October 2017. The event was attended by approximately 100 professionals, engaged in commercial real estate market — representatives from Russian and foreign consulting companies and media.
Prime Property Management
company, which provides a full range of services related to commercial property management and leasing of office and other commercial premises in «Citydel» business center, had finished the renovating process of the public space in its business center. The construction works on re-equipment and renovation of public spaces were conducted during the period from July 2017 to the end of October 2017. The image and quality of the public space were changed completely: laconic architecture, inspired by the latest European tendencies.
The official part of the presentation started with the welcoming speech delivered by
Dmitry Kiritopulo, Deputy CEO for Commercial Affairs at Prime Property Management
. In his introductory speech he expressed confidence in the fact that the renewed image of «Citydel» allowed to instill a new life into this facility and would become one of the most attractive «A» class business centers on the «Garden Ring». The renewed «Citydel» will become «a new home» for the companies which support a modern approach to commercial property management and are willing to appreciate unusual and interesting architectural solutions.
Denis Kuvshinnikov, ABD architects Representative
— authors of the architectural concept of «Citydel» public space, told the visitors that a simple geometrical drawing lied in its conception basis, being subsequently transformed into three-dimensional, protruding cubes on the walls of the central lobby. Black-and-white, monochrome, minimalistic design was amplified with a specially-made-for-this-project graphics, created by the type designer, Yuriy Gordon. Graphics on the wall displays the history of "Citydel«' location as if inscribing the new building into the historical environment of the district.
Stanislav Kashin, architectural bureau «Momentum» Representative
, presented the conception of «Citydel» adjacent territory upgrading.
The official part of the opening ceremony being finished, guests had an opportunity to communicate in relaxed atmosphere and exchange their ideas.
For more photos please click and download here.
PREVIOUS
NEXT